Our Services
Our Services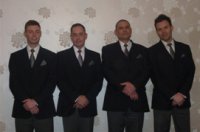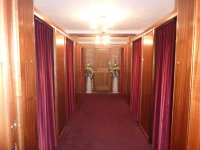 Horse Drawn Funerals
We work with a highly experienced company who pride themselves on the fact that they have traditionally turned out staff, carriages and horses. There is a choice of either black or white carriages which can be pulled by black or white horses in a pair or a team of 4 or 6 horses.
Green Funerals
We specialise in Green and Woodland burials. Working hand in hand with the local burial sites we can also provide you with a wide range of Green coffins. In particular, for residents of Wickford, this means that your loved one will remain close by until the day of the funeral.
Chapel of Rest
Our private Chapels of Rest allow for complete privacy when you spend time with your loved one or friend. The Chapel of Rest is open within our normal working hours without the need for an appointment.
Parking
We have a large parking area exclusively for clients to the side of the premises, which is separate to our staff area and working yard.
Monumental Masonry
We offer a complete service for new memorials, additional inscriptions and renovations.
Donations
We will receive donations for your chosen charity on your behalf.
Flowers
Flowers can be delivered to our premises or to the address the funeral will be leaving from. They will then be taken to the final resting place, afterwards we can remove the cards for you to keep.
Death Notices
We can place notices on your behalf in a local or national newspaper of your choice. We can assist with suitable wording.
Order of Service
For this service we recommend a local printer, Images. For your convenience we have included the website address.
Catering
We are able to recommend local and extremely professional family run caterers. Whether you require them to cater in your own home or at specific venue they can assist with all you needs.
http://www.foodforthought.uk.com/
Dove Release
White doves can be arranged through ourselves to be released in memory of a loved one.
Pre Arranged Funeral Plans
We are providers of Perfect Choice and Golden Charter Funeral Plans, we can assist you with any information you may require and also with the completion of the plan paperwork.
www.yourfuneraldirectors.co.uk
A funeral prepayment plan is not an investment product but a secure way of paying for a funeral in advance. Each purchaser receives a guarantee that the services itemised in the plan will be provided when required by the participating Funeral Director and the Funeral Director is guaranteed payment for his or her work at an agreed price.

Why Choose an NAFD member
No one ever wants to organise a funeral but when the inevitable happens it is reassuring to know that a National Association of Funeral Directors (NAFD) member firm will guide you through the process and help you make arrangements at what can be a very upsetting time.
For over a hundred years the NAFD has been dedicated to maintaining the highest of standards throughout the funeral profession to ensure bereaved families receive the advice and support they need and deserve. The NAFD represents a broad spectrum of funeral directing businesses, which conduct around 85% of all UK funerals.